Internship (Paid)
Internship (Unpaid)
Salary: $500/semester for interns in our Orlando office
Minimum Education Required: N/A
Minimum Experience Required: 0-3 Years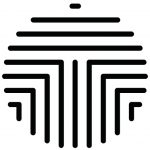 Website Think Integrated
Internship Summary:
Seeking a motivated interns to assist with the creation of a dozen short blogs, articles, and web pages each month (~500 words each) for clients representing a range of industries, including professional services, hospitality, higher education and non-profit organizations. We are looking for self-motivated individuals with great attitudes and a solid work ethic who are able to work remotely, research independently, receive and follow instruction, contribute to our creative team, and manage the brand voice and messaging for various SEO content clients.
We offer flexible remote internships for academic credit and paid in-office internship opportunities at our Orlando, FL office.
Application Instructions:
Please send a resume and cover letter answering the following questions to travisd@wethinkintegrated.com. Also attach documents or links to any relevant written work. How did you hear about our internship program? Are you interested in a remote or in-office internship? Are you seeking school credit for your internship? Which semester are you applying for? Are you currently employed at a part- or full-time job? When is the earliest date you can start your internship?
Listing Expires: August 11, 2022
Major(s): Advertising, Journalism, Public Relations