Marketing Manager, The Sontag Foundation & The Brain Tumor Network
Full Time
Minimum Education Required: N/A
Minimum Experience Required: 5+ Years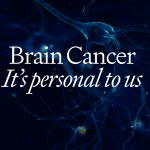 Website The Sontag Foundation & The Brain Tumor Network
Organization
The Sontag Foundation is one of the largest private funders of brain cancer research in North America. The Foundation was established in 2002 by Frederick and Susan Sontag following Susan's successful battle with a normally lethal form of brain cancer. To date, the Foundation has granted over $50 million in funding to support brain cancer research. In 2014, the Foundation established The Brain Tumor Network, to provide free navigation services for patients with brain tumors, helping to connect them to brain cancer specialists, second opinions and clinical trials. For additional information see: www.sontagfoundation.org and www.braintumornetwork.org.
Position
The Marketing Manager is responsible for promoting The Sontag Foundation & The Brain Tumor Network's overall strategic marketing goals through use of social media campaigns, website optimization, digital newsletter, print materials, conference and trade shows, and other marketing outlets. This is a full-time, office-based position, in Ponte Vedra Beach, FL with flexibility to work periodically from home. This position may be required to travel to conferences or other marketing events.
Responsibilities:
Develop and implement the organizations' annual marketing plans and digital strategies
Assist with the creation of collateral marketing materials including brochures, website elements, and conference needs
 Maintain social media presence across all digital channels
Create optimized content for the website and social media platforms
Develop monthly newsletter and email marketing campaigns
Research target markets to adapt content accordingly
Identify the latest trends and emerging topics related to primary brain tumors
Act as designated point person with external contractors
Develop and implement digital and social media fundraising efforts
Coordinate and organize donations
Collect marketing data for analysis and future growth opportunities
Qualifications
 Bachelor's degree (marketing or communications preferred)
5-10 years prior work experience with an emphasis in digital marketing
Must be able to work autonomously and possess a strong sense of accountability
Strong written and oral communication skills
Ability to generate original content and copy edit
Must share a passion for The Sontag Foundation & Brain Tumor Network's mission
Preferred Experience
Prior involvement in non-profit and/or healthcare sector
Familiarity with Pardot and SalesForce
Introductory knowledge of Google Analytics and PPC
Application Instructions:
Resume and cover letter required. If you have a portfolio or samples of relevant work product, you may also include via email.
Listing Expires: July 24, 2022
Major(s): Advertising, Journalism, Public Relations