Sales Development Representative Intern
Internship (Paid)
Salary: $10 per hour
Minimum Education Required: N/A
Minimum Experience Required: 0-3 Years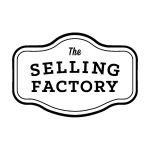 Website The Selling Factory
Having sales experience is a major differentiator for companies – in any industry and for any position – hiring recent college graduates. Sales, especially making outbound calls, builds confidence, strengthens communication skills, and improves critical thinking. The Selling Factory's paid summer internship ($10 per hour to start) provides students the ability to between 10 and 30 hours per week based on their schedules. Offering valuable work experience, TSF is:
1) Flexible with a student's schedule
2) Collaborative environment with over 50 fellow students
3) Meaningful professional development
4) Mentorship to support growth
Working with the Selling Factory has helped launch student careers with KPMG, VMware, EY, Deloitte, Oracle, Gartner, Chewy, and more. No matter your major in business school, the skills learned at TSF will be beneficial for a lifetime. This is a semester position that has the potential to expand beyond. To learn more about the position go to https://thesellingfactory.com/students or to gain insight into our company see our reviews on Glassdoor.
Listing Expires: June 2, 2022
Major(s): Advertising, Journalism, Media Production, Management, and Technology, Public Relations