Internship (Paid)
Salary: $1000 a semester
Minimum Education Required: N/A
Minimum Experience Required: 0-3 Years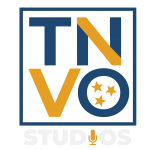 Website Tennessee Voice Over Studios LLC
Do you live and breathe social media?  Are you creative and want to show off your skills?  Then we'd love to have your creativity help spread the word and raise awareness for our brand.
Tennessee Voice Over Studios was founded by proud Gator and CJC alum Christi Robbins Bowen.  The Studios provides premier training in voice acting and a studio rental space for recording.  We are less than a year old but growing. Christi is a full-time voice actor and well known in the Nashville, Tennessee market.  She began her career at WRUF-FM Rock 104 as a DJ and Assistant Production Director.  Her love of voice acting began at UF.  Even her company colors (orange and blue) reflect her pride in being a Gator Alum.
Job Responsibilities/Goals
Responsibilities:
Create daily content for Instagram, Facebook and LinkedIn pages.
 Keep content calendar updated and plan in advance for holiday or special celebration days (National Dog Day, Earth Day, etc).
Help brainstorm and develop ideas for campaigns and content to increase engagement.
Additional duties to be detailed with the right candidate.
Goals:
The goals for this internship are to increase the number of students in the voice classes, as well as creating a heavier presence on social media. The company is relatively new, so the main goal (other than increase in revenue) is to become known through promotion strategies.
Business Objectives
Brand awareness and image (social media campaign, video content)
Customer relationships (more customers signing up for classes)
Target new audience (comedians, podcasters, actors, etc.)
Launch new service (casting service and studio rental)
Application Instructions:
If you're ready to create fun and engaging content, please provide a resume and a letter of interest.
Listing Expires: September 2, 2022
Major(s): Advertising, Media Production, Management, and Technology, Public Relations