Marketing & Sales Internship
Internship (Paid)
Salary: $16 an hour
Minimum Education Required: N/A
Minimum Experience Required: 0-3 Years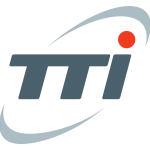 Website Techtronic Industries, NA (TTI)
TTI is a world-class leader in design, manufacturing and marketing of power tools and accessories, outdoor product equipment and floor care for consumers, professional and industrial users in the home improvement, repair and construction industries. Our unrelenting strategic focus on powerful brands, innovative products, operational excellence and exceptional people drives our culture. This focus and drive provides TTI with a powerful platform for sustainable leadership and strong growth.
Our brands and products are recognized worldwide for their deep heritage, superior quality, outstanding performance and compelling innovation. Our products include professional power tools and accessories, outdoor power equipment and floor care. Our brands include Milwaukee®, HART®, Ryobi®, Oreck®, Hoover®, and Dirt Devil®.
TTI is fast-paced, our team is high energy, and we reward out-of-the-box thinking to foster innovation in order to be the best in our industry. We provide a multi-faceted training program and hands-on field experience that will stimulate, challenge and reward you! As a TTI intern, you will drive sales of our premier product lines within the world's largest home improvement retailer. This position will allow you to enhance your selling, account management and communication skills while launching your career in a fast-paced and extremely rewarding company!
Duties and Responsibilities:
Perform best-in-class sales and service to consumers while demonstrating knowledge and enthusiasm for TTI products.
Maximize sell-through of Ryobi®, HART and Milwaukee® brands by properly merchandising point of purchase material.
Support and implement strategic corporate brand marketing initiatives and promotional activities.
Strengthen and maintain positive relationships with customers, Team TTI Management and The Home Depot.
Maintain regular contact with assigned Home Depot store associates and management to cultivate strong relationships.
Monitor weekly sales and analyze monthly results/trends to identify additional opportunities and understand the competition.
Participate in the TTI Training Program and implement all acquired skills to deliver results.
Initiate and provide in-store product training sessions and demonstrations to educate store associates, management and customers.
Professionally communicate with all peers, customers and management.
Plan and execute demo events, stores walks, trade shows, etc.
Develop primary knowledge of the market place (users, applications, products, competition, and channels) to effectively analyze market potential and communicate competitor market data.
To learn more about TTI, visit our website at www.ttirecruiting.com
Application Instructions:
Please email a copy of your resume to our Divisional Sales Manager, Ellis Porter at Ellis.Porter@ttigroupna.com
Listing Expires: December 9, 2021
Major(s): Advertising, Journalism, Media Production, Management, and Technology, Public Relations