Scripted & Unscripted Programming Intern
Internship (Unpaid)
Part Time
Minimum Education Required: N/A
Minimum Experience Required: 0-3 Years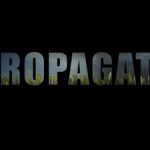 Website Propagate Content
Propagate Content is Los-Angeles based production company known for the Netflix Documentary series "Untold," Hulu Documentary "Hillary," TruTv's "Adam Ruins Everything," and the HBO Max Documentary "LFG." Our Latin American division, Propagate Fuego, has a first-look deal with TelevisaUnivision. We're inundated with scripts in Spanish and are looking for bilinguial (Spanish and English speaking) interns. Interns will focus on development for both scripted and unscripted for LATAM. Responsibilities include: Coverage of scripts (some of them will be in Spanish) and finding cool pieces of IP: news articles, podcast, books for adaptation into TV or film.
Application Instructions:
Please submit Cover Letter and Resume giving context on why you want to work in film.
Listing Expires: August 14, 2022
Major(s): Media Production, Management, and Technology