Original Programming Intern
Internship (Unpaid)
Minimum Education Required: N/A
Minimum Experience Required: 0-3 Years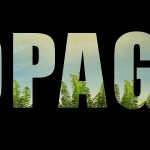 Website Propagate Content
Propagate Content is a Los-Angeles based production company that produces television and film. Notable works include Netflix's "Untold," Hulu Documentary "Hillary," TruTv's "Adam Ruins Everything," and HBO Max documentary "LFG."
Our Latin American division, Propagate Fuego, known for producing the 2022 reboot of "Rebelde," is inundated with script submissions. We need the help of interns to field through them. We're looking for fully bilingual (English & Spanish) interns who can help us cover & give notes on scripts in Spanish. Film experience preferred but not required. Interest in TV and film is a must!
Application Instructions:
Please send Cover Letter and Resume. We'd like to understand your interest in film and why you want to work with scripts.
Listing Expires: July 10, 2022
Major(s): Journalism, Media Production, Management, and Technology