Internship (Paid)
Part Time
Salary: $10-14 an hour
Minimum Education Required: N/A
Minimum Experience Required: 0-3 Years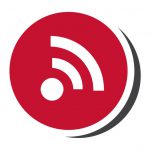 Website Pitch Publicity
Pitch Publicity: New York City-based public relations firm has an opening for Publicist Intern. The paid internship position is open to Junior or Senior Public Relations majors, available for part-time hours (20 hours a week) and able to work remotely in a virtual office setting. Applicants must be a self-starter and have access to private office space with a computer, strong Wi-Fi and cell phone. Must be available weekdays and mornings. To be considered, please specify availability in the cover letter. Position will provide extensive experience with national clientele, media pitching and securing interviews.
This is a unique internship opportunity providing direct one-on-one mentorship with the founder and CEO. This internship serves as a career launcher by fully equipping students with soft skills needed to succeed in professional careers including: problem solving, conflict resolution, overcoming objections, relationship building, networking, organization, presentation, critical thinking, pitching (verbal and written), adaptability, persuading and closing. Pitch Publicity has been offering remote PR internship opportunities for 10 years and is a leader in preparing motivated students for the professional world as documented by its award-winning, soft skills mentorship platform: www.inicivox.com, which serves as a case study for success.
For more background visit: www.pitchpublicitynyc.com. To see some of our past and present #PitchStars visit: www.instagram.com/pitchpublicity.
Application Instructions:
Interested candidates should send resume, cover letter and any sample portfolio work to: pa@pitchpublicitynyc.com (include Pitch Publicity Internship in subject line of email).
Listing Expires: January 22, 2022
Major(s): Public Relations