Full Time
Minimum Education Required: N/A
Minimum Experience Required: 0-3 Years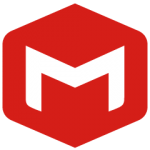 Website McKinney
Lead and manage small projects at the agency.
Support and collaborate with Project Managers on large complex accounts.
Work with Director of Operations and Project Managers to get the right people in the right place at the right time to produce work that delivers extraordinary results through creativity on-time, on-budget and as efficiently as possible.
Serve as the centralized communicator and distributor of information to all team members and key stakeholders.
Mitigate risk by anticipating various scenarios throughout the course of a project and build actionable plans accordingly.
Listing Expires: October 29, 2021
Major(s): Advertising, Media Production, Management, and Technology, Public Relations