Communications and Development Intern
Internship (Unpaid)
Minimum Education Required: N/A
Minimum Experience Required: 0-3 Years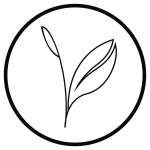 Website Kijani Forestry
Role Description
Kijani Forestry is seeking a highly motivated, energetic, and adaptable individual to assist with the organization's fundraising and communication needs for a commitment of 5-10 hrs/week. As a young non-profit, this will be an opportunity to be involved in shaping the organization's online presence and build strong digital engagement with supporters. This position will:
-Organize and manage a social media calendar for Instagram and Facebook
-Generate posts and content through engagement with staff and farmer partners
-Assist with drafting monthly newsletters and blog updates
-Assist with donor outreach and stewardship
-As necessary, support the grant proposal process
-Research effective online marketing strategies for nonprofits
This role will be conducted remotely for the Spring of 2022. However, there may be an opportunity for travel to Gulu, Uganda, during Summer 2022 to work in person and visit the field.
This position is unpaid, but available to take for credit. There is potential for a stipend for Summer 2022 if in Gulu, Uganda.
Minimum Requirements
-Passionate about international development work and the environment
-Highly adaptable and independent, able to work without close supervision and remotely.
-Excellent at Facebook/Instagram and creating online engagement strategies
-Experience with managing social media, such as producing/drafting/editing content and managing a scheduled calendar of posts
-Experience, or willingness to learn, Mailchimp
Preferred Qualifications
-Experience with Adobe Suite, especially Photoshop and Illustrator
-International experience
-Previous exposure to fundraising and nonprofit management
Application Instructions:
Please submit CV and Cover Letter to Katie Dowhaniuk, Director of Business Development at katie@kijaniforestry.com
Listing Expires: December 17, 2021
Major(s): Public Relations