Full Time
Minimum Education Required: N/A
Minimum Experience Required: 0-3 Years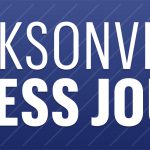 Website Jacksonville Business Journal
The Jacksonville Business Journal is seeking a resourceful and creative reporter to own the innovation & entrepreneurship beat in a city developing at a "supernova" pace.
The beat dives into the industries that are growing in the region and those that making it a place where people want to live: the surging fintech sector, a burgeoning distilling industry, angel investors beginning to come into their own, a diversifying restaurant scene and more.
The goal is to tell our readers who is making bold, creative moves across the region, what needs to be done to nurture that spirit of innovation and where the next big thing is going to come from. Stories you could tell range from explaining how a restaurateur figures out where the next hot spot will be to diving into the data to see which companies are struggling the most in this turbulent labor market.
Our reporters are expected to provide forward-looking business intelligence to savvy readers who will use it to grow their businesses and advance their careers. Our content gives them a leg up on their competitors, connects them with decision-makers and delineates growth strategies that work from those that don't.
To do that, this reporter must be relentless in chasing news and building relationships with sources. Our ideal candidate has a track record of breaking stories and is allergic to getting beat. He or she must produce high-impact breaking news and compelling enterprise that is rich with perspective and context for Jacksonville's business leaders.
We believe that businesses don't make business news, people do. That means there is a huge emphasis on building relationships from day one. The ideal candidate will be savvy with social media — both Instagram and LinkedIn, be able to write with authority and be able to work both independently and collaboratively. An ability to switch between daily coverage and enterprise reporting is a must, as is tenacity and curiosity. Everything else we can help you learn.
Application Instructions:
Via email, please submit resume and some writing samples as well as a brief cover letter that tells us a bit about who you are.
Listing Expires: December 16, 2021
Major(s): Journalism