Marketing/Social Media Internship
Internship (Unpaid)
Part Time
Minimum Education Required: N/A
Minimum Experience Required: 0-3 Years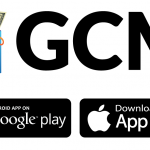 Website Gift Certificates and More, GCM
Gift Certificates and More, GCM, is seeking motivated and creative individuals during the Spring 2022 semester who are willing to challenge their skills in a fast paced work environment. We're a Gainesville based company that is hungry and driven. We have a membership base that is 60,000 strong and it is only going to get bigger and stronger. We need people that like to work as part of a TEAM but can ALSO work individually. You WILL make an impact in the Gainesville community and at UF. We are looking for one or two marketing campus representatives that are creative, honest and enjoy a challenge. This is a fast moving company and your internship WILL have a BIG impact. We do not need you to get our coffee or our donuts. We need you to help the company grow!
Internship Responsibilities:
Building and maintaining relationships with local businesses
Managing GCM's social media channels
Writing press releases to local media outlets
Creating innovative marketing tactics for publicity
Assisting with business plans for expansion
Planning spring events to promote the company
Basic Qualifications:
Must have excellent written, verbal and organizational skills
Must be an undergraduate or graduate student
Time Commitment: at least 10 hours/week
Compensation: College credit, if college allows for it. Plus a $200 stipend at the end of the semester.
About Gift Certificates and More:
Gift Certificates and More, GCM, was founded in 2011. We are a discount app that has over 60,000 members. We work with over 200 business owners in Gainesville, Jacksonville and Ocala.
Application Instructions:
Please send your resume to: Edward@GiftCertificatesandMore.com
Listing Expires: February 2, 2022
Major(s): Advertising, Journalism, Media Production, Management, and Technology