Internship (Paid)
Minimum Education Required: N/A
Minimum Experience Required: 0-3 Years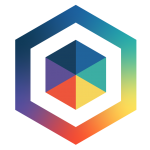 Website E-Learning, Technology and Communications at the UF College of Education
A communications internship at the UF College of Education offers a well-rounded, fun environment for students looking to expand and strengthen their communications experience. Qualified candidates will often work independently within a framework of communication objectives.
Responsibilities may include, but are not limited to:
Participating in strategic communications planning
Creating, curating and analyzing social media content
Conducting social media audits and reporting on analytics
Writing/publishing stories across college website(s)
Assisting in a variety of virtual and in-person events
Conducting research to support communications campaigns
Qualifications:
Possesses excellent writing skills and knowledge of AP style
Ability in Adobe Creative Suite
Previous internship experience
To apply for this position, please submit a resume, cover letter and portfolio of relevant work including writing samples.
Students may work between 10-20 hours weekly.
Application Instructions:
To apply, please fill out this form: https://education.ufl.edu/etc/team/apply. For additional information, please contact Kevin Coulson: kevincoulson@ufl.edu.
Listing Expires: September 3, 2022
Major(s): Advertising, Journalism, Public Relations