Manager, Integrated Marketing and PR
Full Time
Minimum Education Required: Bachelor's
Minimum Experience Required: 5+ Years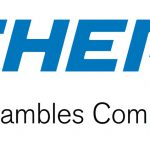 Website CHEP
About the Job
Brambles companies, including CHEP, help move more goods to more people, in more places than any other organisation on earth. Our 330 million pallets, crates and containers are continuously in motion, forming the invisible backbone of the global supply chain and the world's biggest brands trust us to help them transport their goods more efficiently, sustainably and safely. As pioneers of the sharing economy, Brambles created one of the world's most sustainable logistics businesses through the share and reuse of its platforms under a model known as 'pooling'. Brambles primarily serves the fast-moving consumer goods (e.g. dry food, grocery, and health and personal care), fresh produce, beverage, retail and general manufacturing industries. The Group employs more than 10,000 people and operates in over 60 countries with its largest operations in North America and Western Europe. For further information, please visit www.brambles.com.
Job Description
Position Purpose
Define the integrated marketing and PR strategy for CHEP North America (U.S. and Canada) in conjunction with internal stakeholders. Responsible for the planning and execution of targeted industry- and marketing-related trade shows, conferences, exhibitions and events, PR/thought leadership and social media in North America, in support of new business growth, brand development and customer loyalty to achieve profit goals.
*This role can be based remotely anywhere in the U.S.*
Scope
Annual Revenue Budget: ~$1M
Number of Countries: 2 (U.S., Canada)
Number of Locations: Atlanta, Mississauga, Orlando
Number of Reports
Total: 0
Major/Key Accountabilities
Partner internally to develop and execute integrated communications/PR plans that tell CHEP's unique branding, program and GTM stories.
Lead writing, editing, revising integrated marketing content with internal and external partners.
Champion, promote and deliver best-in-class PR, including preparing executive leadership team for media interviews and supporting byline messaging/revisions, serving as day-to-day PR agency contact, and brainstorming stories and angles to share with media and external audiences.
Identify and manage ongoing executive communications opportunities, including media briefings, speaking engagements, award applications, and customer and partner activities.
Lead social media and other messaging for North America; partner with marketing agency to develop monthly tactical plan and counsel business on social media messaging, responding to follower comments.
Serve as North America lead on global social media steering committee; represent North America's priorities to regional counterparts and manage messaging on North America channels.
Lead and manage all conferences/trade shows CHEP attends or hosts—including customer events; serve as point contact to exhibit house.
Manage and develop industry association relationships to deliver business objectives.
Develop return on objective reports for marketing activities.
Manage marketing initiatives to budget.
Support chep.com content updates.
Regularly work across matrixed organization to deliver results.
Measures
Delivery of key accountabilities – budget, project management, leads from shows
Providing timely information and clear messaging to critical stakeholders
Enhancement of company profile in the North America industry
Maintaining social media engagement numbers
Authority/Decision Making
PR/thought leadership engagement and storytelling with media
Social media tactical execution and response for North America; drive North America messaging at global level
Conferences North America attends aligned with go-to-market strategy
Recommendation on associations North America joins and drops memberships
Determine CHEP customer events
Key contacts
Internal

Sr Manager, Integrated Marketing
Manager, Pallecon Marketing and Social Media
BDMs, Sales Directors, Account Managers, Inside Sales Reps
Sr VP, Marketing
Directors, Marketing, Product & Pricing
Sr. VP, Sales
Sr. VP, Retail Solutions
VP, Commercial teams
Canadian Marketing team
Sr. Manager, Demand Generation
Lead Qualifiers
Sr. Manager, Zero Waste World, North America
Head of Sustainability, North America
Regional Social Media Managers
Manager, Integrated Marketing (Automotive)
Manager, Communications
Other functional group leadership
Brambles Corporate Communications team

External

Media outlets in North America
Marketing & PR agencies in North America
Industry and trade associations
Exhibit house
Conference/event planners
Customers
Suppliers
Experience
Undergraduate degree required, BA/BS in Public Relations, Communications or Marketing
5-7 years' experience in public relations and social media with interest in trade show, conference and event planning
Experience with Oktopost, Cision, Adobe Creative Suite a plus
Skills and Knowledge
Superb writing and editing skills
Media relations experience
Effective collaborator
Knowledge, experience with social media
Proven financial/budget management
Strong research and analytics skills
Ability to work cross functionally in a matrixed environment
New business or new market development experience
Outgoing, high energy personality
Ability to interface with executive team
Knowledge of supply chain and/or B2B industrial markets (a plus)
Ability to travel frequently (approx. 10-15%)
Languages
Essential
English
Desirable
Spanish or French
Preferred Education
Bachelors – Business Communications, Bachelors – Marketing, Bachelors – Public Relations
Preferred Level of Work Experience
5 – 7 years
We are an Equal Opportunity Employer and we are committed to developing a diverse workforce in which everyone is treated fairly, with respect, and has the opportunity to contribute to business success while realizing his or her potential. This means harnessing the unique skills and experience that each individual brings and we do not discriminate against any employee or applicant for employment because of race, color, sex, age, national origin, religion, sexual orientation, gender identity, status as a veteran, and basis of disability or any other federal, state, or local protected class.
Individuals fraudulently misrepresenting themselves as Brambles or CHEP representatives have scheduled interviews and offered fraudulent employment opportunities with the intent to commit identity theft or solicit money. Brambles and CHEP never conduct interviews via online chat or request money as a term of employment. If you have a question as to the legitimacy of an interview or job offer, please contact us at recruitment@brambles.com.
Listing Expires: December 16, 2021
Major(s): Public Relations