Google Advertising Specialist
Full Time
Minimum Education Required: N/A
Minimum Experience Required: 5+ Years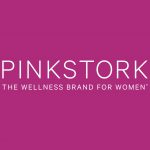 Website Pink Stork
Job Title: Google Advertising Specialist
Employment Type: Full Time
Location: St. Augustine, FL, USA – Open to remote work
Who We're Looking For:
We are a health and wellness company looking for a candidate with 5 years of experience in developing advertising campaigns across Amazon, Google, Facebook, Instagram, TikTok, and Pinterest, and obtaining results in developing, launching, and analyzing campaigns. Candidates must be skilled in developing and analyzing past and current campaign data effectively in order to implement future successful campaigns. Candidates must have experience managing a $1,000,000/year advertising budget with documented successful results.
Job Description:
Develop and present full-funnel ad strategies to senior management
Develop and manage advertising campaigns (Amazon, Google, Facebook, Instagram, Pinterest, TikTok) including launching campaigns, tracking, analyzing data, and monitoring customer interaction
Optimize campaigns including bid strategy, A/B testing, targeting, keyword choice, etc. to maximize ROI on digital spend.
Create and optimize Ad campaigns designed specifically for our known demographics
Analyze data/interaction associated with launched Ad campaigns and adjust current and future campaigns according to found data
Creative thinking that will enhance and streamline the existing system
Compare competitor data/interaction with past and current company Ad campaigns
Identify trends and insights, and optimize spend based on the insights
Communicate effectively with management.
Job Requirements:
BA degree in Digital Marketing, Business Administration, Marketing, or related field
5 years experience in Google Ads, Amazon, Instagram, and Facebook campaigns
5 years experience with Google Analytics
High attention to detail and organization
Knowledge of health and wellness for fertility, pregnancy, postpartum, and nursing categories
Excellent interpersonal, leadership, and communication skills
Proactive and competitive attitude
Analytical approach to problem-solving
Listing Expires: June 3, 2022
Major(s): Advertising